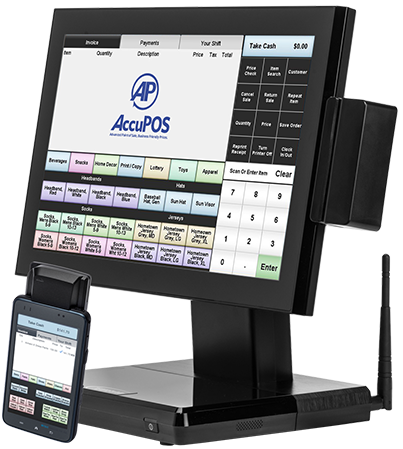 Award Winning Electronic Point of Sale Software for Android
Get access to a wide range of hardware, advanced software features, and the best battery life on the market. See how AccuPOS has embraced Android to bring you the power of a fully mobile Android EPOS platform.

Get Started
Android Electronic Point of Sale Software
Your business, wherever you need it
Gone are the days when stores were static – nowadays, every business really has to be mobile. With our Android EPOS software, which can be used on both smartphones and tablets, you can have your checkout in your pocket, wherever you choose to go. The result? You'll never miss out on a business opportunity again!
Our Android EPOS software has everything you'll need, including the great reliability and accounting integration you've come to love from AccuPOS. The only difference is this: it isn't attached to your wall by wires.
So, don't restrict your business. Instead, boost your sales by taking payments wherever you are, from trade shows through to your shop floor.
Allow your business to grow, using the power of our Android Electronic Point of Sale technology.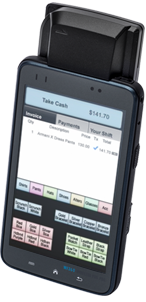 Android PDA with Magnetic Card Reader
Take orders & payments anywhere with full featured Mobile EPOS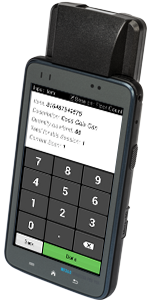 Android PDA with Barcode Scanner
Accept deliveries & manage inventory on the spot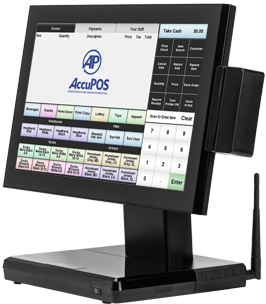 Android Wireless Desktop EPOS Terminal
Cut the need for cables with the flexibility & mobility of a wireless terminal.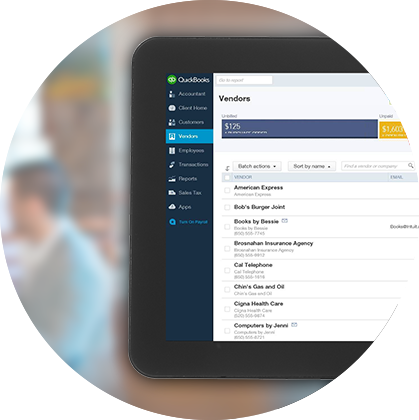 Seamless integration with your accounting
As soon as you start using AccuPOS, you'll realise that it integrates with your accounting system absolutely perfectly.
Our experience and dedication means that we know exactly what our customers want when it comes to accounting integration, as proven by the fact that we're the only EPOS software ever to be endorsed by Sage. What's more, we've been ranked #1 by the QuickBooks User Marketplace for seven consecutive years.
Quite simply, you won't find another EPOS system offering a more complete package than the one offered right here at AccuPOS.
Kick-start your company's efficiency
It doesn't matter which industry you work in: if you aren't efficient, you're not achieving your potential. Wasted time and energy translates into lost profits and missed opportunities, so why not free up your time with our EPOS for Android?
Take a restaurant as an example. Now think of the amount of time waiters spend going from table to kitchen, delivering orders. Over the course of a week, that's a lot of hours they are wasting, and it means they aren't taking as many orders as possible.
This can all change with an Android EPOS system though. Simply tap in the order on an Android device, and it can be printed in the kitchen, leaving the waiter free to move to the next table – and earn your business more money in the process.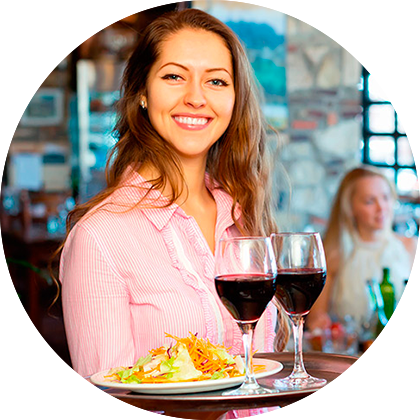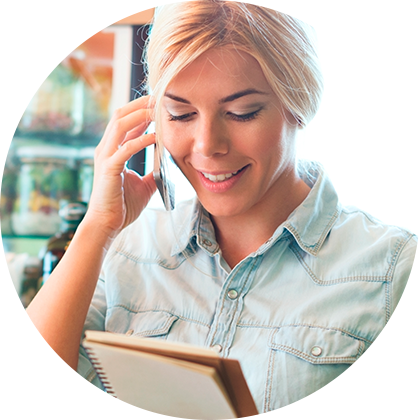 You'll love it, but not as much as your customers
Sometimes check-out counters simply don't work. Just take a DIY store as an example. Do you really want your customers to have to carry heavy items to the till? They certainly don't want to, and it might impact on their decision to make a purchase.
This doesn't have to be the reality though, as with an Android EPOS system, you can take payment wherever they are in your store – meaning they never have to visit the tills at all. They simply pick up their item, then head straight out to load up their car.
The result is easy to work out, as you've just skipped an entire step in the purchase process, benefiting the customer and your business at the same time. With an Android EPOS system, you'll never make shopping a chore for your customers, meaning they'll come back again and again.
Why Android ?

The Android OS is incredibly easy for developers to work with. This means that new innovations are constantly being created. At AccuPOS, we aim to be at the forefront of these innovations, ensuring that your business is served well into the future.

It's affordable, as they don't regulate their platform quite as much as others. This lower cost can then be passed to the customer.

Using "Kiosk Mode", the device can be configured to disable all features not associated with your EPOS service, taking the temptation away from employees to waste time.

It has built-in SQLite, which is the most widely used database engine anywhere on the planet. Our Android EPOS app is truly native, so it integrates absolutely perfectly.

The battery life of an Android device is considered the longest on the market, so it won't let you down.

Enterprise-level security.