Counter service, but with that little bit extra
Speed: it's the number one concern of any business with counter service. Get those orders out quickly, then move on to the next customer – and end up with more money on your bottom line. With AccuPOS EPOS, you'll find a system that keeps it simple, allowing your employees to motor through customers, while still providing the height of service. There really is no counter service EPOS quite like the one from AccuPOS.
Are you ready to order?
When you make your order with AccuPOS, you can also purchase a number of great pieces of hardware. You don't have to though – our EPOS is compatible with most existing hardware already out there.
Be a manager, wherever you are
Most people don't realise the amount of work it takes to run a business – most of which takes place after closing time. There's no need to stay at work until 2am any more though, as with AccuPOS you can manage your business from anywhere.

Make your business management mobile
Release yourself from your office and take your work home with you – or anywhere else you fancy taking it. With AccuPOS EPOS, you get the ability to remotely manage every aspect of your business, whether this is on the shop floor, or the comfort of your own home. You'll be able to generate sales reports, keep track of your best-sellers, create specials, and carry out all manner of other tasks. It really is the smartest way to run your business.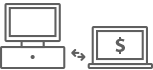 Accounting made easy
Having a thriving, successful business does come with a cost: it means that you are going to have to spend huge amounts of time on your accounting, updating it every single day. Not with AccuPOS EPOS though. This is because our EPOS system automatically integrates with your accounting software, passing relevant data over throughout the day. Now you can track your business 24/7, without having to do any of the accounting work yourself. That's the reason we've been recommended by both Sage and the QuickBooks Marketplace.

Ultimate device flexibility
PC or Android, it really doesn't matter to us. That's because our EPOS software works interchangeably with both, delivering you the maximum possible flexibility. You can mix and match different pieces of hardware to suit your business, and boost your bottom line at the same time. We build your package around your needs, which is why so many customers rank us as the #1 EPOS system in the world.
We could not operate our business without AccuPOS. The flexibility we have just kills any other software package. To be able to simply add inventory on the fly and update merchandise myself with ease and simplicity, seals the deal. I also know if I get stuck or in a jam, support is a phone call away.
Myong Gourmet,
Mount Kisco, NY.
Boost your business' brain power
When you own a counter service business, information is power. Best-sellers, poor performers, wasted money – you have to understand it all, and then act on it swiftly. Our EPOS will give you a helping hand though, with options to analyse stock, check staff rotas, and do a whole plethora of other things. The result is an owner with the perfect picture of their business.
Seamless for your staff
Your EPOS should be an asset, and not something that hinders your staff as they try to work. Unfortunately, some EPOS systems are poor to use, and simply hold up the whole business. Not AccuPOS EPOS though, as it has been designed with ease in mind, so your staff are comfortable, even during peak times. New staff won't have any problems either, as learning the system is as simple as 1-2-3, and we'll give you help if you need it.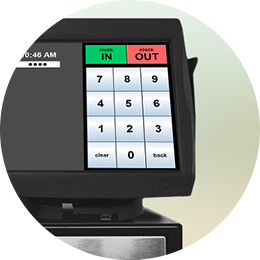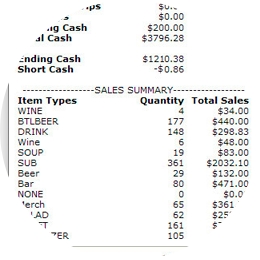 Identify your money-spinners
Keeping an eye on your sales is the key to a successful business. With our counter service EPOS system, you'll know everything you could possibly need about your sales, including the items that are bringing in the most money. Then it's down to you to take advantage of the data, pushing your best-sellers to even higher heights. It's not just the best performing products you can check though, as you can also see which staff members are smashing their targets, and which are falling short. The overall effect? You'll have the best picture ever of your business' overall health.
Cut down on paper waste
Paper receipts – surely they are old news now, aren't they? Why does your business need to waste money on rolls upon rolls of paper for receipts, when you could simply use the AccuPOS EPOS system to send a receipt straight to a customer's email account? You'd be doing yourself a favour, as well as the environment. Don't worry if you need to print a receipt from weeks ago though, as you can still scroll through them and print them out at will.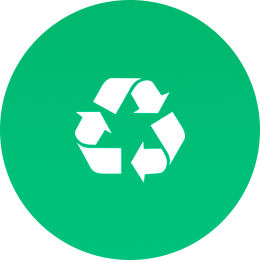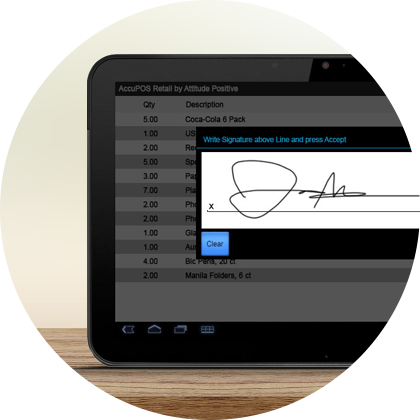 Go mobile
While it's true that the majority of your customers will still come up to your counter to order, you're missing out on sales if you don't go mobile. Staff members can simply grab a tablet and head onto the shop floor, taking orders as they go, or you can even take the entire business elsewhere, such as festivals or markets. Why be stuck in one place, when you could be everywhere?
Top Notch Customer Service
It's easy for us to identify the most important part of our business – it's you! We've delivered exceptional customer service for nearly two decades, and this is exactly what we'll continue doing forever more. After all, when you succeed, we succeed, so great customer service makes sense, right?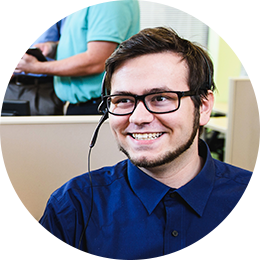 Support that never stops
We know we need to be available 24/7, as you could have a question any time. That's why we never close our lines or stop responding to emails, making us available every hour of every day. You might have a quick question about a feature, or twenty questions about training a member of staff, but it doesn't matter. We'll take the time to answer each question with the information you need.
*AccuPOS memberships are required and start at $59 per month. Compare membership plans

Assistance, even when you close
Questions don't just pop up when your business is open. You might have one at 5am before you open, or maybe a query after you close. We're always here though, so call us whenever you need some help or advice.

Regarded as the best, by the best
Our product is the only EPOS system ever endorsed by Sage, plus we have been ranked #1 on the QuickBooks Marketplace for seven consecutive years. Now that's some serious praise, from some serious companies.

With you for the duration
Once you've partnered with us, you'll have no need to go through the EPOS buying process again. This is because we'll grow alongside you, constantly giving you the new tools you need to fit your business perfectly.
Service Station Starter Bundle
Build a package that's secure, simple, and ready to use in minutes.
Includes:
| | |
| --- | --- |
| | Retail AccuPOS Solo Software (1 station) |
| | All-in-one Touchscreen PC ($1400 value) |
| | Heavy Duty Cash Drawer |
| | Thermal Receipt Printer |
| | Magnetic Card Reader |
Get This Deal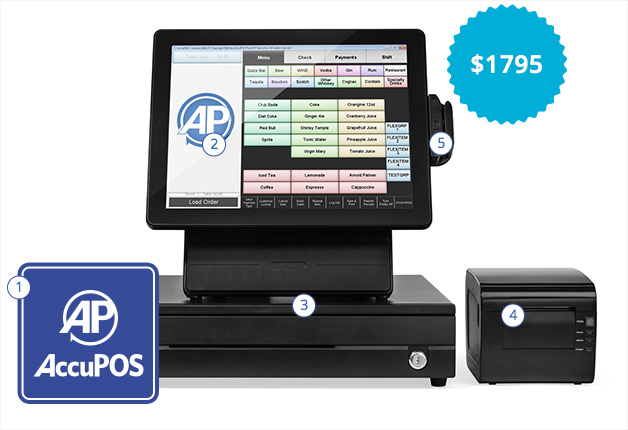 Hardware Add-ons
Available individually or in addition to any software/hardware bundle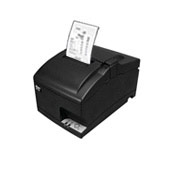 Impact Kitchen Printer (Network/Ethernet)
$429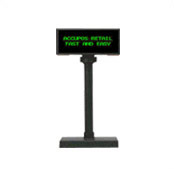 Checkout Display (Pole, Stand Alone)
$175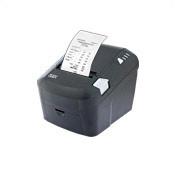 Thermal Kitchen Printer (Network/Ethernet)
$360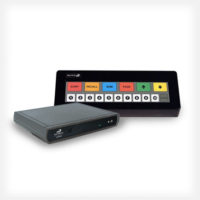 Kitchen Display System
$775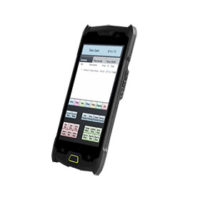 Widefly Wi-Fi-enabled PDA
$679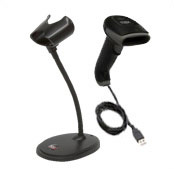 Single-Laser Barcode Scanner
$175
View complete hardware catalog
Software Add-ons
Add even more money-making features to your AccuPOS Software with these popular enhancements.
All prices are 'per location'.
AccuLINK Acounting Adapter –
$500 + $30/mo
Our most famous and best-reviewed product. If you're a QuickBooks or Sage accounting user, adding AccuLINK is an absolute must.
AccuSHIFT Timeclock Software

$300 for unlimited devices + $25/mo (up to 24 employees)
Control employee time and attendance with our timeclock software for PC, Android or any of your AccuPOS Electronic Point of Sale devices.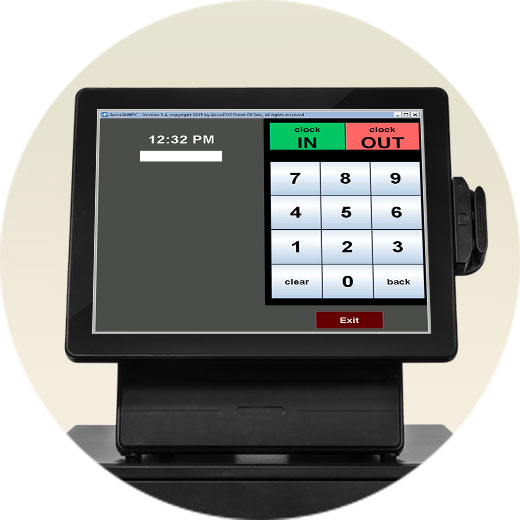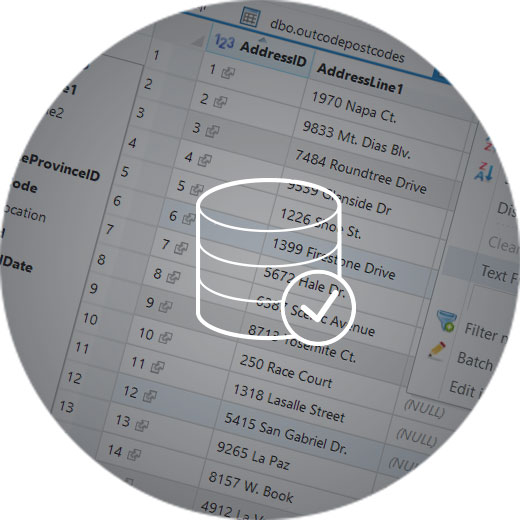 SQL "Elite" Database Upgrade –
$60/mo
SQL can also handle the largest EPOS projects and gives your system unparalleled speed and performance
Remote Web Management –
FREE
Run AccuPOS Management and keep tabs on your store from anywhere in the world using our private web portal. You'll use this all the time.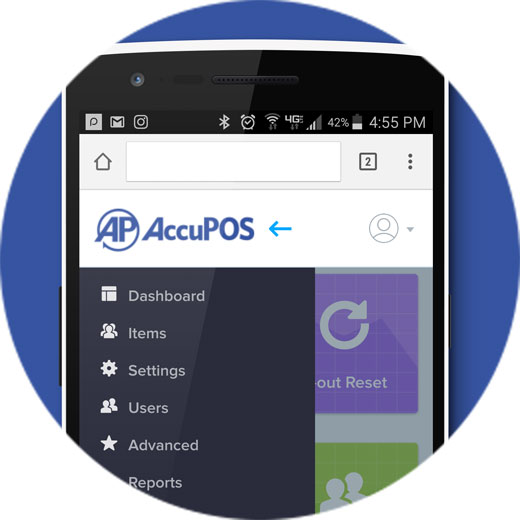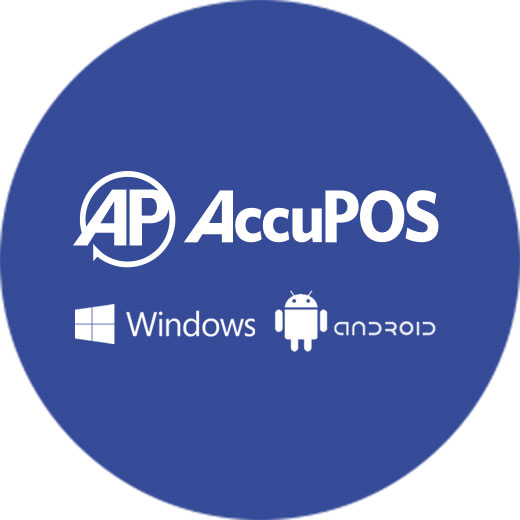 AccuPOS Solo Software Only
Got your own hardware? We've got you covered. Our award-winning software is compatible with a whole heap of legacy hardware. Call us at
44 (0) 207-979-7727
for details.
First AccuPOS Solo Station per location: $795/ea
Additional AccuPOS station licenses (PC or Android): $550/ea
A current or new 12 month Membership plan is required for all software purchases at these prices.
Click here
for details.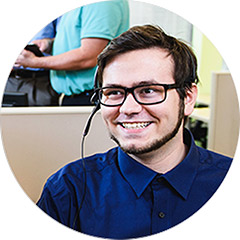 Support & Maintenance
24 hours a day, 7 days a week. Whatever you need, whenever you need it.
Call us for expert advice at
44 (0) 207-979-7727