It's retail, but with that little bit extra.
It's time to supercharge your business, thanks to AccuPOS for retail. With full accounting integration, comprehensive mobile technology and fantastic inventory management, it's everything you could want from your EPOS software.
Get your Retail Point of Sale started for as little as $795
Use your own hardware, or purchase incredible discounted bundles from us.
Advanced software features you'll love, from 1 store to building your empire.
The gift of flexibility
Nowadays, having the very best technology can give you a real edge over your competition – as well as make a massive difference to your bottom line. That's why we've made sure that AccuPOS EPOS for retail has all the features needed to give you a head start over everyone else.

Complete management, wherever you are
There's no need to be locked inside your office every day, thanks to AccuPOS EPOS for retail. That's because you can access everything possibly needed – sales data, staff rotas, inventory – from anywhere on the planet, simply by tapping in a single password. You'll never feel cut-off from your business again.

Superbly accurate stock management
Thanks to fantastic integration with both Sage and QuickBooks, you'll be able to manage your inventory directly from your accounting software. Add to this the AccuCOUNT software add-on, which lets you scan deliveries and manage inventory with a handheld device, and you have the complete stock management solution.

Compatible with multiple hardware
You might have noticed that some EPOS systems force you to use their own hardware, leading to extra cost for you. Our software is designed for use on multiple PC and Android devices though, meaning you can keep your own, or purchase our great hardware as part of your EPOS bundle. We'll never dictate the hardware you need for your business.
AccuPOS is an incredibly powerful tool for accounting, especially when synced with Sage or Quickbooks. Having all the financial data synced and ready to go is a huge time saver for myself and my clients come tax time.
Ron Ward,
Bay Area, SF.
Make your books a breeze
Accounting: for most business owners, it's the source of the majority of headaches. You can cut your accounting time in half with AccuPOS though, thanks to our top-ranked accounting integration, so you can concentrate on more important areas of your business.
Accurate accounting integration
With AccuPOS, your accounting is done for you. There's no more calculators, and no more long hours in front of the computer, as our EPOS connects seamlessly with your accounting software, sending data wirelessly to keep your accounts perfectly updated. You'd expect us to shout about this feature, but it's also been recommended by Sage and QuickBooks Marketplace, so you know that it's really as good as we claim. It's time to lose those long hours spent accounting, and concentrate on something more important instead.
Accounting Integration Video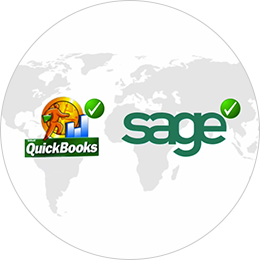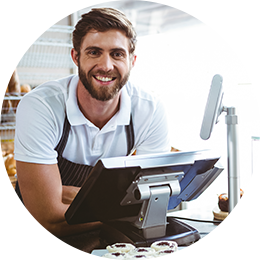 Designed with ease-of-use in mind
There's really no need to have a complex EPOS system. All it creates is slow employees and a huge amount of other problems – all of which adversely affect your bottom line. Our Retail EPOS system is designed with simplicity in mind though, ensuring that new employees can get to grips with it in minutes, not weeks. Our simple interface ensures that customers are served in record-breaking time, making you more money and leading to an improved customer experience. AccuPOS really does offer simplicity as standard.
Retail EPOS Demo Video
Seamless timeclock integration
Thanks to our AccuSHIFT software add-on, you'll be able to manage your staff with more ease than ever. There's no need to chase them for their timesheets, as they'll be able to clock in and out directly via your EPOS, and all timesheets are then automatically sent through to you. Manual timesheets: it's just another job you can throw to the sidelines, thanks to the AccuPOS Retail EPOS.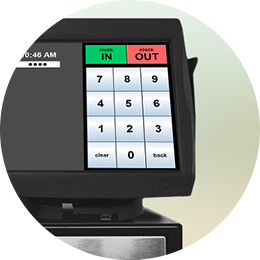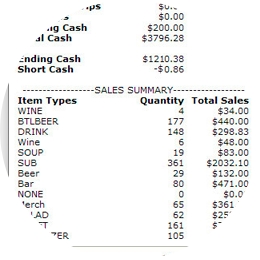 Complete understanding of your best-sellers
To succeed, you need a complete overview of your business, from your best-sellers through to your poorly performing items. This is exactly what you'll get with AccuPOS Retail EPOS. Instantly generate detailed sales reports spanning specific timescales, and become more familiar than ever with your individual products. With AccuPOS, you'll have your finger on the pulse, 24/7.
Take your business anywhere
Why stay within the confines of your business' four walls? With our software, you'll be able to grab an Android device and make sales absolutely anywhere. From pop-up boutiques through to market stalls, you'll be able to take payments and update inventory from anywhere – giving you a perfect new way to grasp loads of new sales opportunities.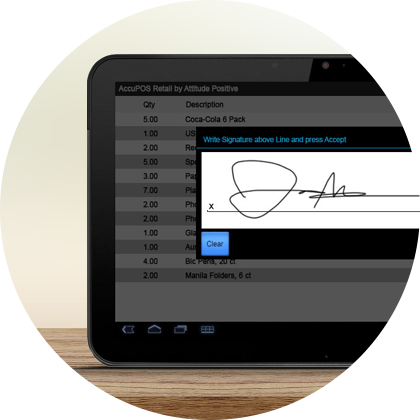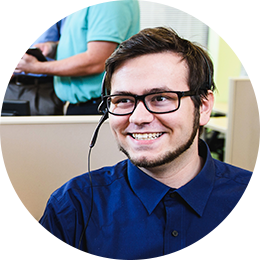 Top notch customer service
Customer service is our number one priority, and we've been giving our customers the highest level of service for nearly twenty years. We will do everything to ensure that your business is a success, as when you succeed, so do we. That's why we offer 24/7 help, given by EPOS experts.
Fully PCI Compliant
PCI compliance is vital, as it helps to protect businesses and customers from fraud and other wrongdoing. AccuPOS EPOS fully complies with all guidelines laid down for PCI compliance, so you'll be able to accept all card payments with complete confidence.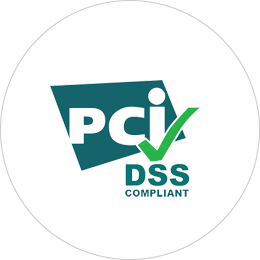 Unlimited support for everyone
Our support system is comprehensive, designed to give you any answer you might need. There's no limit to the amount of times you can request help, and you'll always receive the same friendly, professional advice.
*AccuPOS memberships are required and start at $59 per month. Compare membership plans

Support, all day, every day
Your store might open 9-5, but we know that most of the work happens when the doors are closed. That's why our support is available 24 hours a day, 7 days a week. Regardless of your query, we'll always be there to give you the exact advice you need.

Recommended by the best
We're proud to say that we are the only product ever endorsed by Sage, plus we've also been ranked #1 on the QuickBooks Marketplace for seven consecutive years. That's high praise indeed, from two of the world's biggest accounting software providers.

With you, now and forever
At AccuPOS, we're prepared to be with you, both now and forever. That's because we've got the package that's right for you, regardless of how much your business grows. This means you'll never have to go through the EPOS buying process again.
Retail starter bundle
Build a package that's secure, simple, and ready to use in minutes.
Includes:
| | |
| --- | --- |
| | Retail AccuPOS Solo Software (1 station) |
| | All-in-one Touchscreen PC ($1400 value) |
| | Heavy Duty Cash Drawer |
| | Thermal Receipt Printer |
| | Magnetic Card Reader |
Get This Deal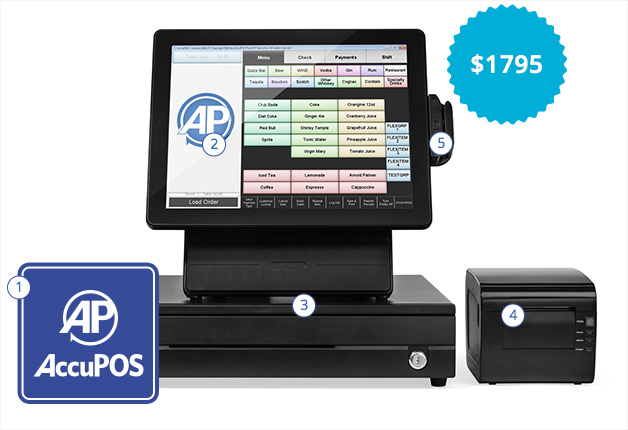 Hardware Add-ons
Available individually or in addition to any software/hardware bundle
20-Laser Omnidirectional Barcode Scanner
$300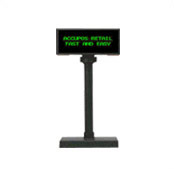 Checkout Display (Pole, Stand Alone)
$175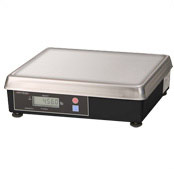 30-lb Integrated Scale
$649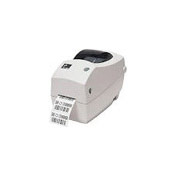 Zebra 2" Barcode Label Printer
$375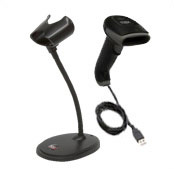 Single-Laser Barcode Scanner
$175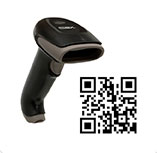 EVO 2D Barcode Scanner
$231
WASP 2D Barcode Labeling Software License
$184
View complete hardware catalog
Software Add-ons
Add even more money-making features to your AccuPOS Software with these popular enhancements.
All prices are 'per location'.
AccuLINK Accounting Adapter –
$500 + $30/mo
Our most famous and best-reviewed product. If you're a QuickBooks or Sage accounting user, adding AccuLINK is an absolute must.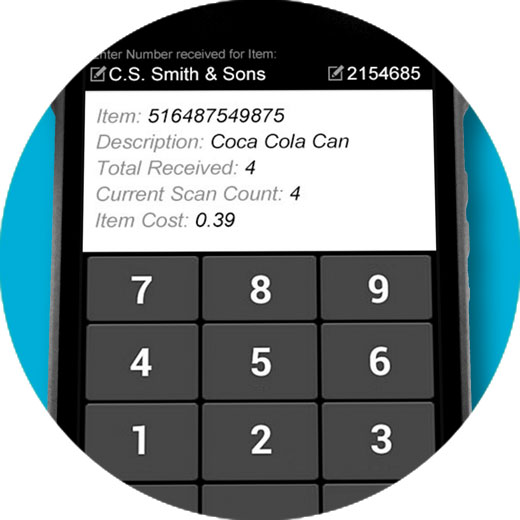 AccuCOUNT Inventory Management
$795 per device + $30/mo
Receive deliveries, adjust physical inventory counts and manage item prices from handheld Android devices.
AccuSHIFT Timeclock Software

$300 for unlimited devices + $25/mo (up to 24 employees)
Control employee time and attendance with our timeclock software for PC, Android or any of your AccuPOS Electronic Point of Sale devices.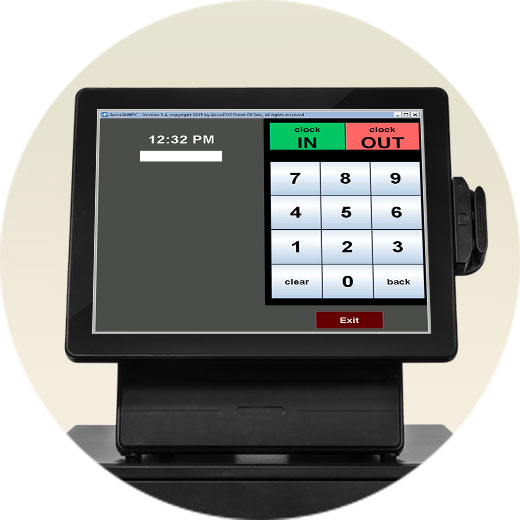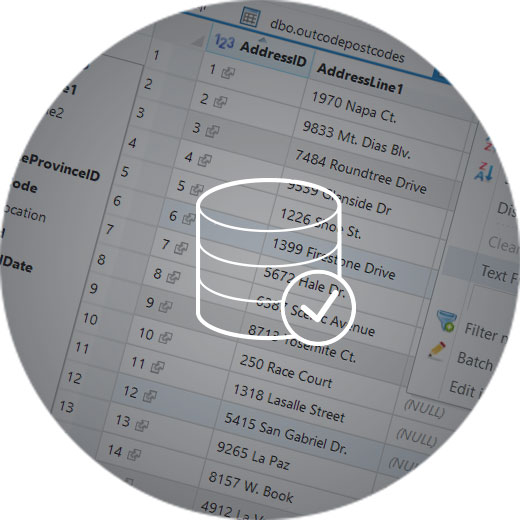 SQL "Elite" Database Upgrade –
$60/mo
SQL can also handle the largest EPOS projects and gives your system unparalleled speed and performance
Remote Web Management –
FREE
Run AccuPOS Management and keep tabs on your store from anywhere in the world using our private web portal. You'll use this all the time.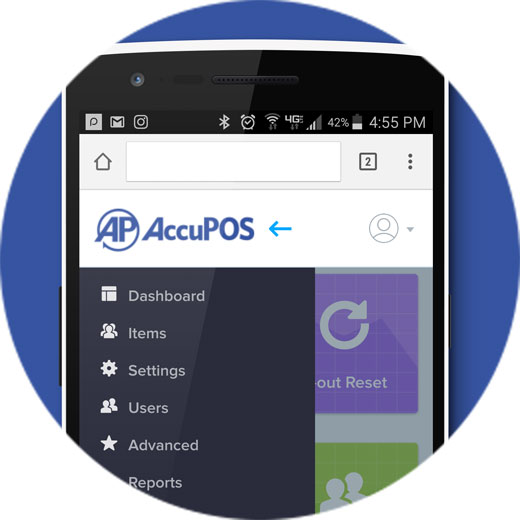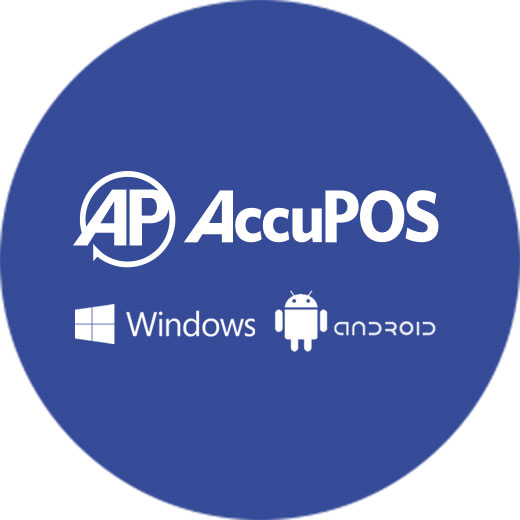 AccuPOS Solo Software Only
Got your own hardware? We've got you covered. Our award-winning software is compatible with a whole heap of legacy hardware. Call us at
44 (0) 207-979-7727
for details.
First AccuPOS Solo Station per location: $795/ea
Additional AccuPOS station licenses (PC or Android): $550/ea
A current or new 12 month Membership plan is required for all software purchases at these prices.
Click here
for details.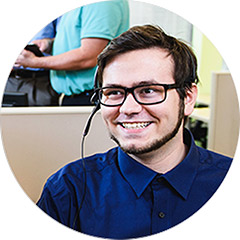 Support & Maintenance
24 hours a day, 7 days a week. Whatever you need, whenever you need it.
Call us for expert advice at
44 (0) 207-979-7727