Welcome a New Level of Service.
Expert support. Great compatibility. Rave reviews. When you use AccuPOS, you'll understand why we're ranked as the world's number one EPOS system.
Can we take your order?
Use AccuPOS as part of a discounted hardware/software bundle, or incorporate
our Restaurant Electronic Point of Sale software into your own compatible setup for as little as $795.
Built with you in mind
An Electronic Point of Sale system should be an asset, and not a hindrance to your business. At Accupos, we've designed a system that is just that – a system to help you improve the day-to-day running of your business, in a simple, affordable and effective way. That's why so many people throughout the world trust us to work with them.

Beautiful Simplicity
Ease-of-use is vital in any EPOS, and ours ensures that anyone can pick up the basics in a matter of minutes. This means less time spent training, and more time spent focusing on your customers.
Adaptable & Affordable
There's no need to spend huge amounts of money on new hardware with our system. Instead, use your own IT infrastructure, or one of our affordable, bespoke packages, designed with your business in mind.

Future-Proof & PCI Compliant
Don't get caught out by any new EMV regulations, as our EPOS system is built with them in mind. Security is also paramount, so your system is guaranteed to be PCI Compliant.
We could not operate our business without AccuPOS. The flexibility we have just kills any other software package. To be able to simply add inventory on the fly and update merchandise myself with ease and simplicity, seals the deal. I also know if I get stuck or in a jam, support is a phone call away. Myong Gourmet,
Hendon, London.
Bookkeeping, made easy
The restaurant business, as everyone knows, is tough. With 1001 jobs to do every day, you need an EPOS system that helps you. With AccuPOS, you can cut your admin tasks in half, leaving more time to focus on more important aspects of your business.
Accounting Integration
AccuPOS is completely unique, as the software used is designed to connect with your books, leading to a time-saving automated solution. This is the case for restaurants of all sizes, from small cafes through to huge city-centre eateries. Don't be the business owner locked in their office half the day. Instead, work with us, and let us do the number crunching.
Accounting Integration Video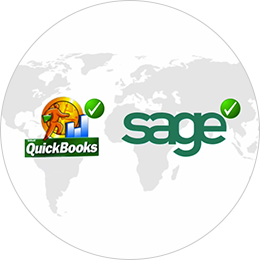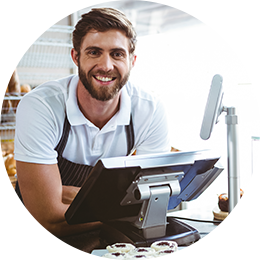 Great for All Shapes and Sizes
Our affordable and reliable system is perfect for all types of restaurants. Regardless of whether you run a takeaway or a haute-cuisine eatery, a nightclub or a country pub, we'll be able to provide a service completely tailored to your exact personal needs. It'll be simple to use, easy to maintain, and help your business run seamlessly, plus it will completely negate the need for any other software at all.
Restaurant EPOS Demo Video
Gather Info and Control Costs
Any restaurant manager knows that balancing the books is vital. Sales need to be logged exactly, while all costs have to accounted for, to the minutest of detail. AccuPOS allows you to generate reports spanning any timeframe, which will clearly detail all income and expenditure – allowing you to make critical business decisions with the maximum amount of information. You don't have to be on-site to access this feature either, so you can work on your business from home, on the train, or even while on holiday.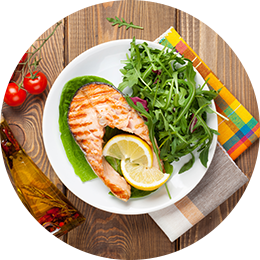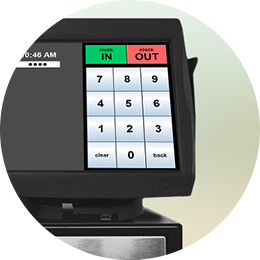 Timesheet Management
Managing staff takes a huge amount of time. From manually clocking up their hours, to monitoring their use of systems, some managers spend inordinate amounts of time checking, administering, and monitoring their staff members. Our AccuSHIFT software puts all these jobs in the past though, conveniently constructing timesheets for all staff members. You can still change them though, or add new members of staff, leaving you in complete control. What's more, this software can be launched via your main EPOS screen, or through an Android tablet.
Mobile Convenience
Run orders through using your Android device, and ditch the pen and paper forever. Regardless of whether you run a mobile food business, or simply want an easier way of taking orders at the table, our technology makes everything simple. The result? You can run your restaurant anywhere, making short-notice events easier than ever.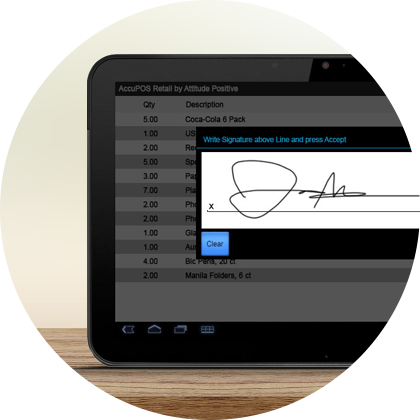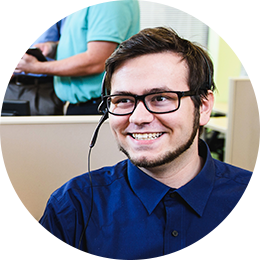 Award winning service
Over the two decades we've been in business, we've always valued one thing above everything else: customer service. We know that our success depends on your success, so we strive to give 110% to every single client, both before and after a sale.
Customer Retention
The key to a successful business is return custom. With our EPOS system, you can track your guests and store their contact details, as well as get a detailed history of their orders. This means that you can tailor your service to their exact needs, providing them with the perfect experience every time. What's more, AccuPOS can also create gift cards and loyalty cards, which can be used to ensure your customers feel valued and rewarded.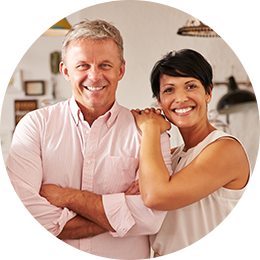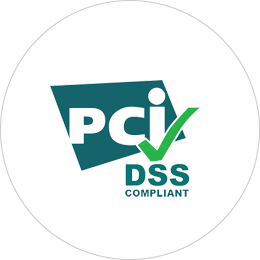 PCI Compliance for Great Security
Credit card fraud is a very real problem, and the onus is on restaurant owners to manage their customers' card details in a safe and secure manner. This is easily achieved when working with the AccuPOS EPOS system, as it is fully PCI compliant, meaning that all card details are encrypted in the most secure manner possible.
AccuPOS Membership
Our membership plans are exceedingly popular, allowing customers access to huge numbers of helpful resources and other benefits. These will mean that you can make the most of your AccuPOS system. We're completely flexible with these plans, allowing for monthly and annual payments.
*AccuPOS memberships are required and start at $59 per month. Compare membership plans

24/7 Customer Care
We know that you might need to contact us at any time, so we ensure we provide 24 hour customer care, 365 days a year. Whether it's minutes before Sunday lunch, or 2am at a busy takeaway, we're ready to help.

High accolades from the best companies
Our credentials are long and varied, having been awarded numerous honours over the past two decades. We're the only company ever endorsed by Sage, and we are regarded by Quickbooks User Market Place as the best in the business. If you use either of these types of software, we'll be the perfect match.

Evolving service
The constant goal for your business is to keep growing, and as you become bigger and better, we'll grow with you. There's never any need to go through the EPOS purchase process again, as we've always got the tools to help your business, regardless of its size.
Service Station Starter Bundle
Build a package that's secure, simple, and ready to use in minutes.
Includes:
| | |
| --- | --- |
| | Retail AccuPOS Solo Software (1 station) |
| | All-in-one Touchscreen PC ($1400 value) |
| | Heavy Duty Cash Drawer |
| | Thermal Receipt Printer |
| | Magnetic Card Reader |
Get This Deal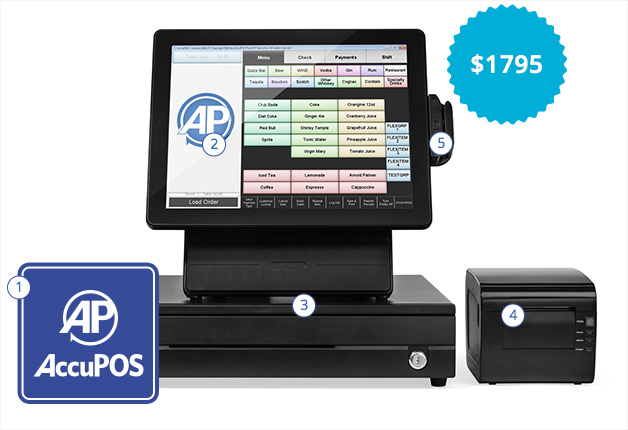 Hardware Add-ons
Available individually or in addition to any software/hardware bundle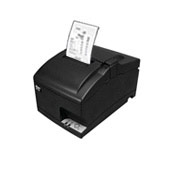 Impact Kitchen Printer (Network/Ethernet)
$429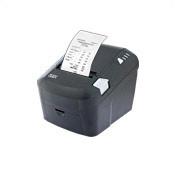 Thermal Kitchen Printer (Network/Ethernet)
$360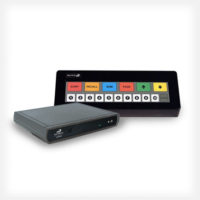 Kitchen Display System
$775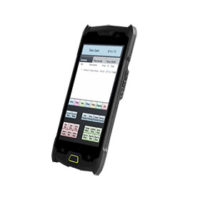 Widefly Wi-Fi-enabled PDA
$679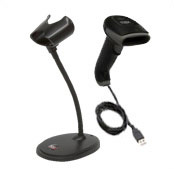 Single-Laser Barcode Scanner
$175
View complete hardware catalog
Software Add-ons
Add even more money-making features to your AccuPOS Software with these popular enhancements.
All prices are 'per location'.
AccuLINK Acounting Adapter –
$500 + $30/mo
Our most famous and best-reviewed product. If you're a QuickBooks or Sage accounting user, adding AccuLINK is an absolute must.
AccuSHIFT Timeclock Software

$300 for unlimited devices + $25/mo (up to 24 employees)
Control employee time and attendance with our timeclock software for PC, Android or any of your AccuPOS Electronic Point of Sale devices.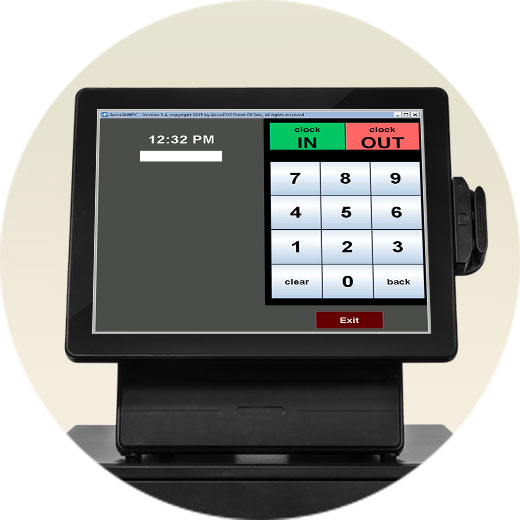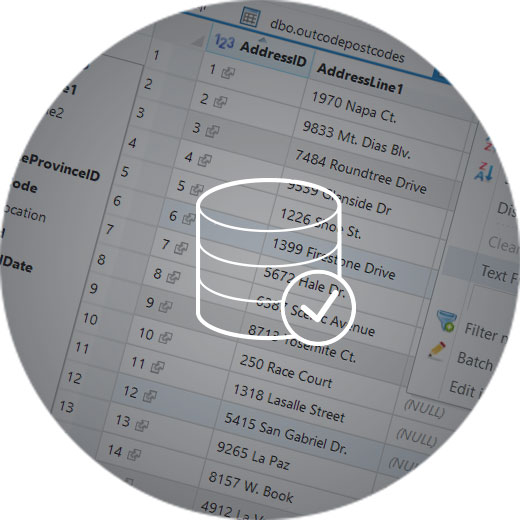 SQL "Elite" Database Upgrade –
$60/mo
SQL can also handle the largest EPOS projects and gives your system unparalleled speed and performance
Remote Web Management –
FREE
Run AccuPOS Management and keep tabs on your store from anywhere in the world using our private web portal. You'll use this all the time.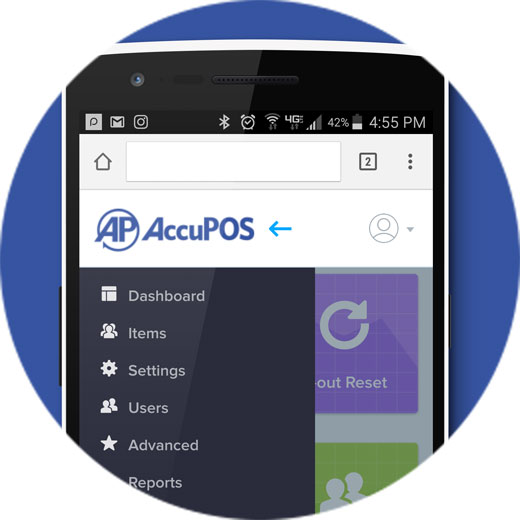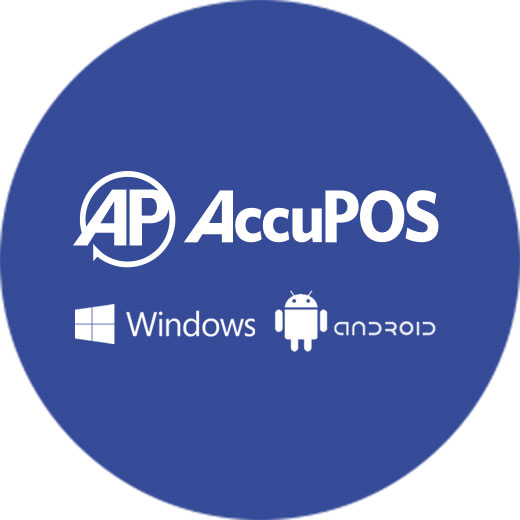 AccuPOS Solo Software Only
Got your own hardware? We've got you covered. Our award-winning software is compatible with a whole heap of legacy hardware. Call us at
44 (0) 207-979-7727
for details.
First AccuPOS Solo Station per location: $795/ea
Additional AccuPOS station licenses (PC or Android): $550/ea
A current or new 12 month Membership plan is required for all software purchases at these prices.
Click here
for details.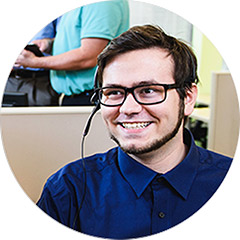 Support & Maintenance
24 hours a day, 7 days a week. Whatever you need, whenever you need it.
Call us for expert advice at
44 (0) 207-979-7727