The most convenient EPOS for your convenience store
Grocery stores can be vast, encompassing huge ranges of different products. Canned goods, sweets, newspapers – all contribute towards a back-breaking inventory, as well as a time-consuming ordering process. Then you have to look through your sales data, to get a feel for your business, which certainly isn't a quick job either. Don't worry though, as help is at hand: AccuPOS EPOS will streamline your workload, and even allow you to work from the comfort of your own home.
Management, from everywhere
Managers know that when the doors to their convenience store close, the work is just beginning. Staff rotas, stock counts, ordering – all now need to be done. This means you'll be there long after the last customer leaves. When you work with AccuPOS though, you can log in from anywhere in the world – including your own front room – and complete the tasks that really need to be done. The result? You can manage your store, but still manage to get some time with your family as well.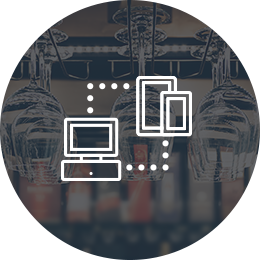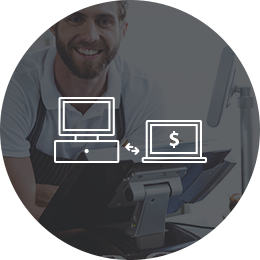 Automate your accounting
Of all the jobs you have to do, accounting is probably the one you dread the most. Time-consuming, confusing and often hugely frustrating, it can take hours to work out every kink and problem. AccuPOS can remove this burden though, by integrating your EPOS with your accounting software. Data is automatically sent between one and the other, leading to a far more streamlined process – and less headaches for you. Of course, you can still adjust the figures if needed as, after all, you're the boss. We've received massive praise from both Sage and QuickBooks, so you know you'll be in safe hands with us.
Designed with your business in mind
From the moment you start using AccuPOS Electronic Point of Sale, you'll think it has been designed especially for you. You see, we aren't rigid with our software and hardware, instead bending it to fit around your exact needs. Our bundles can handle any volume of traffic; they can incorporate as many screens as needed; and they can even work on both PC and Android devices, on-site or remotely. You don't even have to purchase hardware from us, as our software could well be compatible with your existing set-up. Individual personal attention: it's how we've become the world's most trusted EPOS company.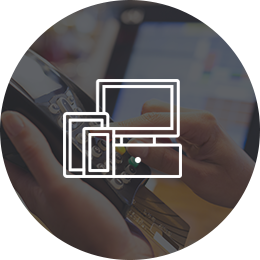 AccuPOS Point of Sale is a benchmark that other POS software systems should strive for. It's well thought out, coded properly, user friendly and affordable. When combined with QuickBooks you have a complete package that links the front with the back office.
Tom Skarbowski,
Certified QuickBooks Pro Advisor
Why AccuPOS?
You choice to work with AccuPOS could be down to many different reasons, including:

Support whenever you need it

All devices have the same interface

Sales can be made even when offline

Gift cards and loyalty programs are 100% supported

Updates delivered in real time

No need to buy our hardware (although it is great)