AccuPOS EPOS: The gift that just keeps giving
If there's one key to running a successful gift shop, it's knowing your business back-to-front and inside-out. Top sellers, best margins, poor performers: all make a difference to your bottom line, therefore they'll loom large in every decision you make. To help, our gift shop EPOS is built with sales data in mind, allowing you to review everything at the touch of a button – whether you're in your store, or at home in your front room.
Manage your gift shop, anywhere and everywhere
For your staff, closing time means home time. But not for you. You need to complete endless admin tasks, as without them, the business quite simply wouldn't work. Why complete these tasks at work though, when you could do them from the comfort of your own front room? That's what you'll be able to do with AccuPOS EPOS, as you'll be able to log into the system from anywhere, and complete all the jobs on your list. Sales reports, rotas, promotions: all can be managed without having to set foot in your business.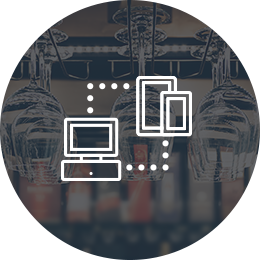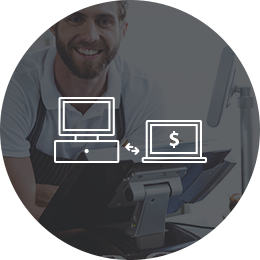 The ease of automatic accounting
Let us give you a gift – the gift of automatic accounting. Why spend hours trawling through your books, when AccuPOS EPOS can send data straight to your accounting system? Why lock yourself in your office, when you could be chatting to customers instead? Streamline your accounting, increase productivity, and see how your business benefits all-round! You won't be the first to do so, as we've been ranked #1 on the QuickBooks Marketplace for seven years, and we're also the only EPOS company ever recommended by Sage.
The most flexible EPOS system around
It's your business, and you've possibly nurtured it for years. So, don't go changing it on our account. Instead, let us integrate your system based on your needs, and ensure that your personal objectives are met. It doesn't matter what your customer volume is, nor does it matter how many screens you need, as we'll find a solution that fits you perfectly. Don't forget that our system will also be able to work from anywhere, so you'll be able to make sales at outside events – yet another way in which AccuPOS can improve your bottom line. Choose AccuPOS, and we'll be by your side forever.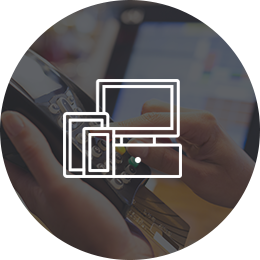 AccuPOS Point of Sale is a benchmark that other POS software systems should strive for. It's well thought out, coded properly, user friendly and affordable. When combined with QuickBooks you have a complete package that links the front with the back office.
Tom Skarbowski,
Certified QuickBooks Pro Advisor
Why AccuPOS?
There are loads of reasons to choose AccuPOS EPOS, such as:

Unlimited support, 24 hours a day

All devices have the same interface

Keep making sales even when you're not online

Easily accept gift cards and offer loyalty programs

Receive updates from AccuPOS in real time

The ability to keep your existing hardware