Encourage Growth with AccuPOS EPOS
Other EPOS systems won't give you the help you need to grow, but AccuPOS is like the best fertilizer, allowing your business to flourish like never before. Faster customer service, better inventory management, timesaving innovations – all are included with any AccuPOS Nursery EPOS package. Isn't it time we helped your business to grow?
Effective management from anywhere
Customers simply don't realise the amount of work that goes on behind the scenes. Stock checks, staff schedules, and various other administrative tasks occupy a huge amount of your time, and can often end up being overwhelming. Still, they must be done though, even if you're at work until 2am. With AccuPOS EPOS though, you can take your work anywhere with you, so at least you won't be stuck in the same four walls every day. This means staff management on your sofa, or report generation in your favourite cafe. Just one simple log-in is all it takes, and you'll have your entire business at your fingertips.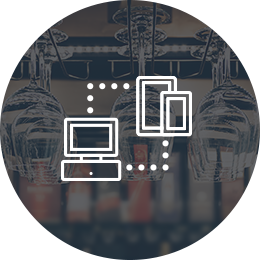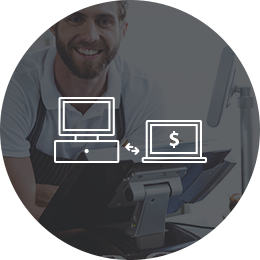 Truly automatic accounting
Every business owner knows running the books can be a nightmare. With us, you can put down the pen and paper; just let the software do its thing. Our EPOS automatically sends data to your accounting software, so there's no wasted time, and no human error. You'll have a clear picture of your numbers anytime, allowing you to make decisions going forward on products, promotions, and people. We're top ranked by your accounting software for a reason.
Built with your existing business in mind
What's the point in getting a new EPOS system, then having to bend your entire business around it? This is what some EPOS companies require, but not AccuPOS. You see, we'll help to construct a bundle that fits around you, offering you the best possible features, without the massive upheaval. All bundles will still be able to handle heavy transaction loads though, plus they can feature unlimited numbers of screens, as well as use both PC and Android devices interchangeably. You've already sewn the seeds of success, and we're just here to nurture them – not dig them up entirely.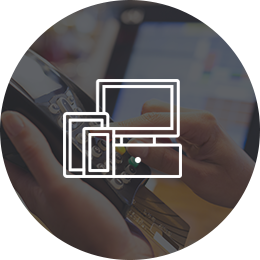 AccuPOS Point of Sale is a benchmark that other POS software systems should strive for. It's well thought out, coded properly, user friendly and affordable. When combined with QuickBooks you have a complete package that links the front with the back office.
Tom Skarbowski,
Certified QuickBooks Pro Advisor
Why AccuPOS?
There are loads of different reasons to choose AccuPOS EPOS, such as:

24/7 customer support

The same interface for Android and PC

Make sales even when offline

Able to use gift cards and loyalty programs

AccuPOS updates delivered in real time

Keep your own hardware if desired