AccuPOS EPOS makes your sales simple.
Keeping an eye on the success of each and every product is essential when running a tobacco or vape store. With AccuPOS EPOS, this task will be simpler than ever, so you'll always know the products performing well, and the ones that aren't reaching their expected sales. You can use this information to structure your business strategy, and propel yourself to the best possible bottom line.
Manage your business from anywhere
We know that you aren't only working from 9-5 – you'll more than likely be at work well into the evening, completing all manner of vital jobs. With AccuPOS, you don't need to stay in your office to get these jobs done though, as you'll be able to work from absolutely anywhere. So, why not take your work home with you? Or perhaps you might want to update your rotas on the train? Just one password gives you access to all of AccuPOS' features, so you'll be in complete control of your business, 24 hours a day.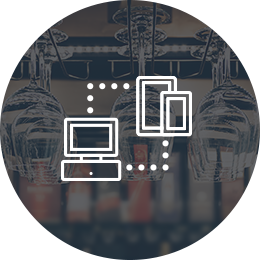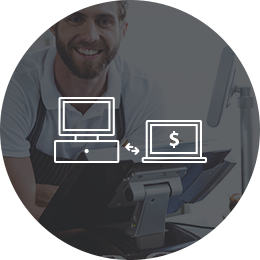 Accurate automatic accounting
How long do you spend on accounting every day? When you think about it, you'll probably be pretty surprised by the high answer. Couldn't you be doing something more productive with your time? With AccuPOS, you'll be able to take hours a week off your accounting though, thanks to the fact it connects directly with your accounting software, sending data automatically. You'll always have access to information though, and will be able to make changes whenever needed. With AccuPOS, you'll be the most efficient tobacco or vape store in town.
An EPOS system to suit you
At AccuPOS, we believe that your EPOS should fit around your business, not the other way around. This means that you won't have to change a thing when you start using AccuPOS, as we'll help you to build a bundle that complements your business. This is different to some other EPOS providers, who force you to rigidly adapt to their ways of doing things. We don't want to dictate to you how to run your business – we just want to give you a little bit of help to achieve your goals.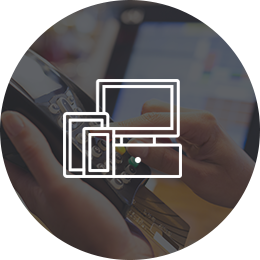 AccuPOS Point of Sale is a benchmark that other POS software systems should strive for. It's well thought out, coded properly, user friendly and affordable. When combined with QuickBooks you have a complete package that links the front with the back office.
Tom Skarbowski,
Certified QuickBooks Pro Advisor
Why AccuPOS?
There are loads of reasons to choose AccuPOS, including:

Support whenever you need it

Identical interfaces on PC and Android

Makes sales even when offline

Issue gift cards and run loyalty programs

Receive updates from AccuPOS in real time

Use any compatible hardware