Keep full control of your business with AccuPOS EPOS software
Do you run a business that combines retail and wholesale? If so, we've got the perfect combination of features for you. With the ability to handle one-off purchases through to massive bulk orders, you'll be able to keep providing the highest standard of service with AccuPOS, all day, every day. Banish warehouse problems forever, thanks to the innovative and effective software delivered by AccuPOS.
A selection of features, for warehouse and retail
Versatility is something we pride ourselves on, and we know that there aren't any other EPOS providers able to give a more comprehensive set of features than us. You'll be able to seamlessly process huge numbers of transactions, add in as many screens as you need, and you can even get your business mobile, thanks to the inclusion of handheld Android devices. When you operate a multi-faceted business, we know you need an EPOS that can excel in all areas, just like AccuPOS EPOS.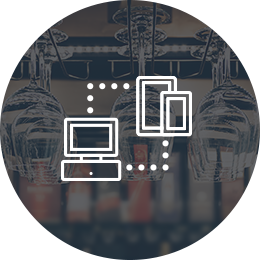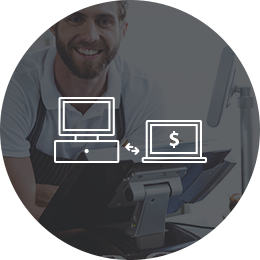 Seamless mobile management
The list of jobs you have to do every day is probably longer than your arm, ranging from staff schedules through to promotion planning. And most of these jobs will be completed in the same place – your office. With AccuPOS EPOS though, you'll be able to break from from the chains and take your work anywhere with you, thanks to our fantastic mobile management feature. With just one password, you can generate reports and plan your strategy from the comfort of your own home, the train, or anywhere else you want to be.
Accounting with ease
Your day is probably dominated by admin, and the biggest of these is accounting – the scourge of managers throughout the world. Thanks to AccuPOS' accounting integration though, you can consign those long hours manually entering figures to the sidelines, as you'll have all your data sent directly from your EPOS to your accounting software. Tracking inventory becomes a breeze, staff clocking in and out is completely automated, and all sales are delivered in detail. Is it any wonder we're loved by both QuickBooks Marketplace and Sage?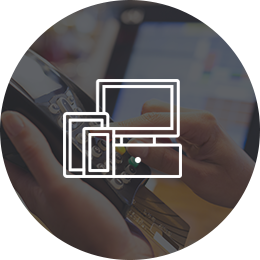 AccuPOS Point of Sale is a benchmark that other POS software systems should strive for. It's well thought out, coded properly, user friendly and affordable. When combined with QuickBooks you have a complete package that links the front with the back office.
Tom Skarbowski,
Certified QuickBooks Pro Advisor
Why AccuPOS?
There are loads of different reasons to choose AccuPOS, including:

Unlimited support, 24 hours a day

Identical interfaces on all devices

Make sales even if you're not online

Integrates with gift cards and loyalty programs

AccuPOS updates received in real time

Compatible with loads of existing hardware