AccuPOS EPOS: Working with you to create a better business.
With fantastic accounting integration and many other great features, AccuPOS has everything you'll need in an EPOS.
Request a Quote
The perfect EPOS system
for a price you can afford.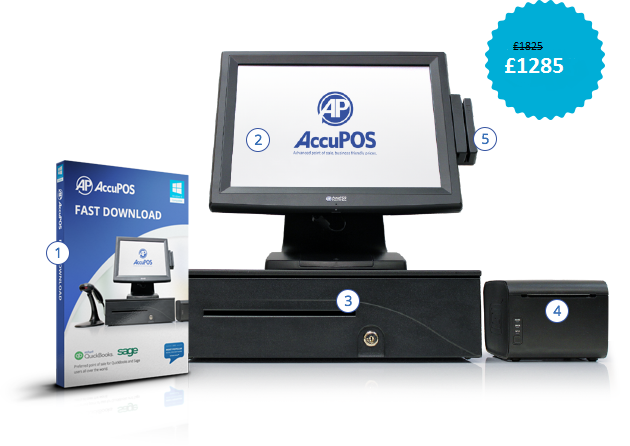 AccuPOS Solo POS Software Download
(1 station – £545 value)
All-in-one Touchscreen PC
(£955 value)
Heavy Duty Cash Drawer
Thermal Receipt Printer
Magnetic Card Reader
Get This Deal
AccuPOS Point of Sale is a benchmark that other POS software systems should strive for. It's well thought out, coded properly, user friendly and affordable. When combined with QuickBooks you have a complete package that links the front with the back office.
Tom Skarbowski,
Certified QuickBooks Pro Advisor
An Award-Winning EPOS for Retail & Restaurants
It's a fact: selling is made simple thanks to AccuPOS. With the best possible support and powerful software – which includes accounting integration and inventory management – you have everything you'll need from an EPOS in order to succeed.

Automatic accounting
With AccuPOS EPOS, your sales data is sent directly to your Sage or QuickBooks accounting software. The result? Accounts that are precisely accurate, as well as the end to hours and hours of you manually entering figures. Surely that can't be a bad thing?

Ultimate flexibility
AccuPOS EPOS is the most flexible EPOS solution on the market. Don't be stuck with a rigid way of doing things – instead, combine our hardware and software, and make sales whenever and wherever you want.

An unparalleled ROI
You shouldn't think of AccuPOS EPOS as an expense – instead, you should think of it as an investment. This is because it will strip away any layers of inefficiency from your business, leaving you with a leaner, more profitable process.

The easiest EPOS around
We've deliberately designed our interface to be as simple as possible, meaning your staff members can learn it in minutes. Why fight with a complex system when you're busy, when you could have a system that makes sales a breeze?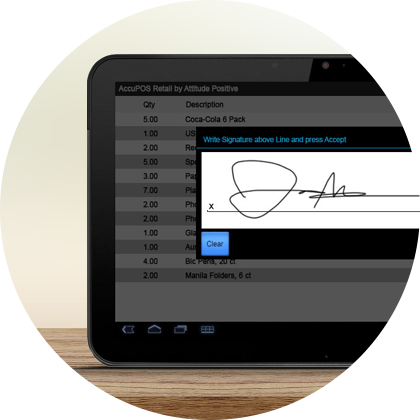 Take your business anywhere
Mobile devices: they're undoubtedly the future of retail. Banish those long queues at the check-out by taking orders and payments anywhere on the shop floor, and ensure that your customers never get angry with waiting in line. But it's not just on the shop floor that Android devices can be used, as AccuPOS allows you to take your business anywhere, capitalising on any sales opportunities that arise. For restaurtant owners, this mobile system is also invaluable, cutting down on service times and streamlining the entire ordering process. 
See why Android works better for your business
Expert support, 24 hours a day
Many companies say they care about you, but they don't back up their words with actions. At AccuPOS, we certainly do though, as we offer customer service 24 hours a day, 365 days a year. This means you'll be able to get an answer whenever you need it, and that your business will never miss a beat. Our support and your business expertise: it's a match that can only ever end up in success. 
Learn more about our amazing customer care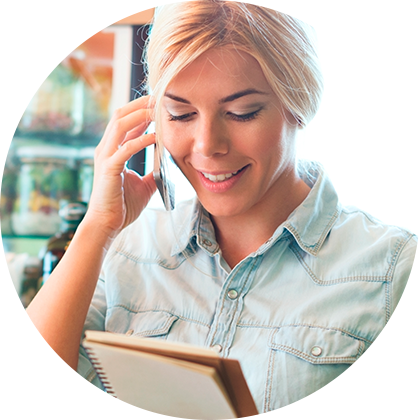 Explore Our Software Try AccuPOS For Free
AccuPOS: The perfect choice for businesses of all types
Click on your business type below and find out what AccuPOS can do for you: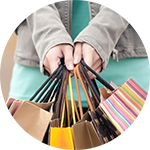 Retail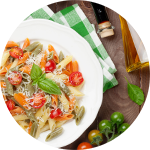 Restaurant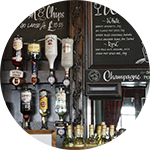 Bars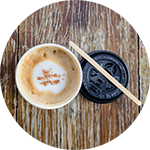 Counter Service

See More
Trusted by many businesses throughout the UK.
DelGrosso's Amusement Park
Tipton, PA
Adding AccuPOS to our Sage 100 ERP application has been a big success. We are working with relevant, current data. We now have access to data that we could not even begin to collect and analyze before.
Doug Sleeter, The Sleeter Group
Accounting Solutions Experts
AccuPOS is awesome because it fills a niche that many QuickBooks users in the retail and hospitality industries need: overall design, outstanding features and conformance with appropriate accounting standards.
Ken Silberstein
Quickbooks, Professional Advisor
Fantastic! I have been  been utilizing AccuPOS Point of Sale for several years now to accommodate Point of Sale needs that integrate quickly and easily with QuickBooks for Windows. As our needs have grown, AccuPOS has grown with us!